You are hereGoogle Drive it!
Google Drive it!
---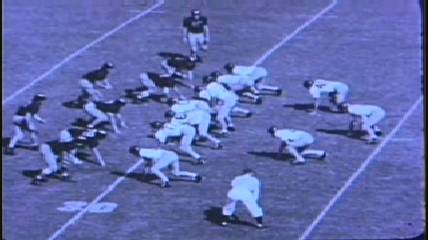 In 1990 I started selling my games on VHS video tape.
In 2000 I started selling them on DVD.
In 2015, I started selling them on a thumb drive.
Now, in 2018 I can Google Drive your games to you.
Check it out!
Google
Drive
Your
Content!
If you would like to have your content/games send to you via google drive, you can do so starting today11/1/2018.
I can send you a digital video file of the game right into your email in box using Google drive. You can then watch the content/games on your computer. You can also download it to your hard drive and have the digital video file for life to use and enjoy as you wish.
Of course, you must realize, this is not like getting the game on a DVD where you can insert it into your DVD player and watch on your TV. When you Google drive it you will receive a digital video file that is playable only on devices, and to video screens, that can accommodate such playback options.
In some cases, when you Google drive it, you can see your game within hours of ordering it.
This service is recommended for the technologically competent only. Playing the file sent to you will be something you must be able to accomodate and figure out. I cannot offer you a course on how to play video files on your computer. You will have to know all about that or it may be a bad idea to use this service.
So, here is how it works. Peruse www.footballvideos.com see if I have the game or games you want if so, put them in your cart, checkout and order them. In the comment section box, at the end of the checkout process, notate that you want to Google drive it. It may take 1 to 6 weeks to be delivered via the Google drive method. You pay only $4.99 shipping and handling no matter how many games you buy. In some cases, you can get the games express Google drived to you within 24 hours. See Google Drive Express Service Costs Google Drive express service options. In some cases, you could be seeing your games within hours.
If you are interested in employing the Google drive method, it is best to contact me first so we can talk about your specific needs and wants. Best to email me at
wdr@footballvideos.com
or call WDR at 717-732-5643.
Because of this unique and new delivery method of my content, you also have another neat option and that is to play Google Drive it - Let's Make a Deal . If you see a game you want that is listed at www.footballvideos.com , and even if you don't, email me at wdr@footballvideos.com. Tell me what game or games you want. I will check and see what is the best price I can sell you those games for. Depending upon what you want, and how long you are willing to wait for it, you can get some great price per game offers.
I will also be developing a shopping center where you can order certain games, via Google drive, at great low prices and within hours of ordering them.
See this link for a list of Google Drive Games available Google drive games available

So, welcome to 2018 and this awesome new way to enjoy your football games on video.
Again, my contact number is 717-732-5643 and my email is wdr@footballvideos.com